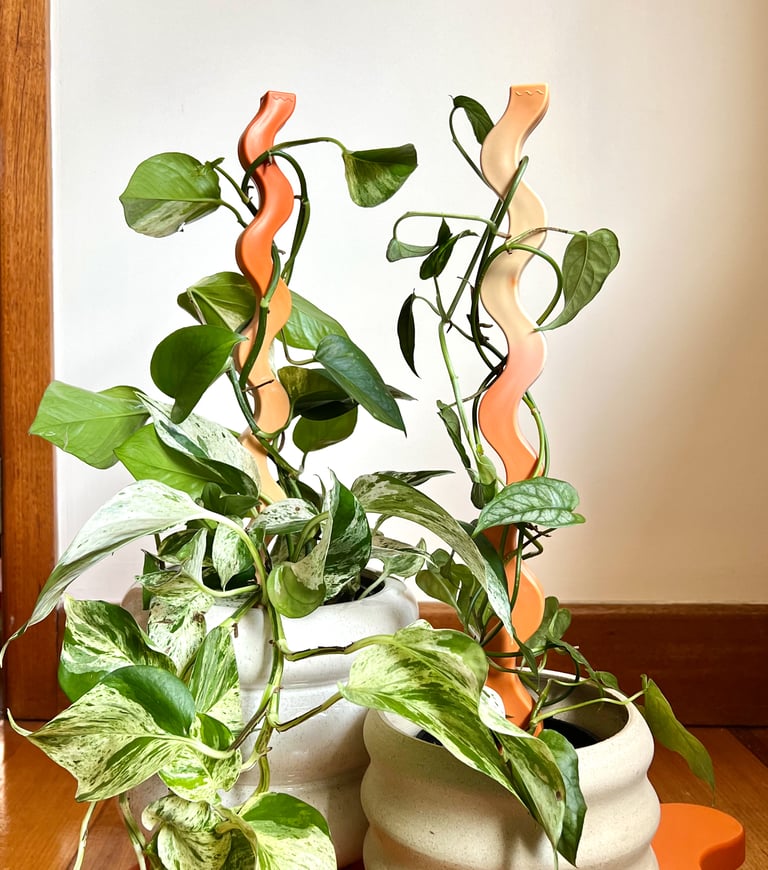 HEAT - 2 x Recycled Plastic - Plant stake
HEAT plant stakes are made from recycled-recyled plastic. It's not a typo, let us explain.
This material has gone through a second evolution of recycling (x2)
We have salvaged all the excess materials from our original Wave II (tangerine & off-white) plant stakes. The pristine material gets isolated into colours and granulated.
Through a process called extrusion we sequence and coordinate each colour by hand. We extrude (liquify and melt the twice recycled plastic) into our custom made mould by hand. Each piece is like a fingerprint - truely unique, and none are the same.
Ready to ship.
Price includes GST.