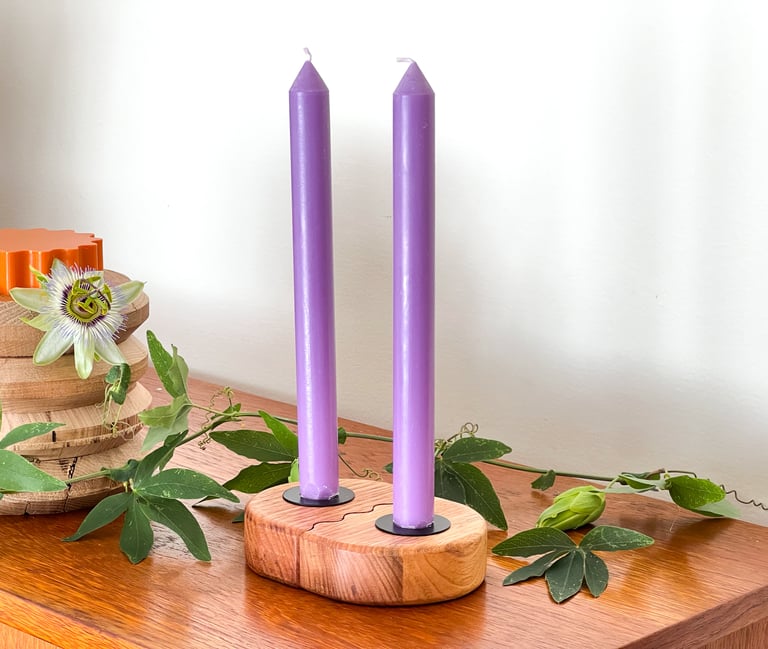 The lights are off. The flame is running hot. The perfect piece to create a little spice any room. SMOOCH comes as a set (2 pieces as shown).
Material - Messmate Wood
14cm (L) x 10cm (W)
Candle Insert - Ceramic Coated Steel (Fire Resistant)
Candle Insert Dimensions - 20mm (2cm) internal diameter. This will fit standard tapered candles. We recommend shaving candles if need be to fit the insert.
Ready to ship!